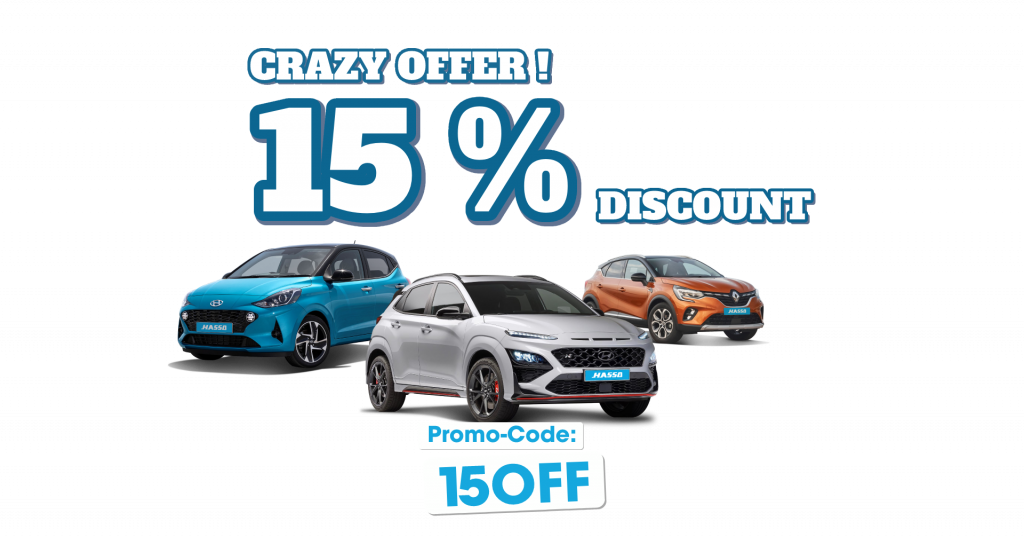 15% DISCOUNT
RENT A CAR MALLORCA
The summer has gone by very quickly, we know. But to make the winter shorter, we want to help you with your next holiday. Are you dreaming of that moment?
At HASSO Rent a car MALLORCA, from today until 15 December, you can book your rental car with a 15% discount on bookings UNTIL 31 OCTOBER 2023.
This offer is crazy, are you going to miss it?
Use our promo-code 15OFF and start the countdown for your next trip to Mallorca.