About Hasso Rent a Car
---
Hasso's History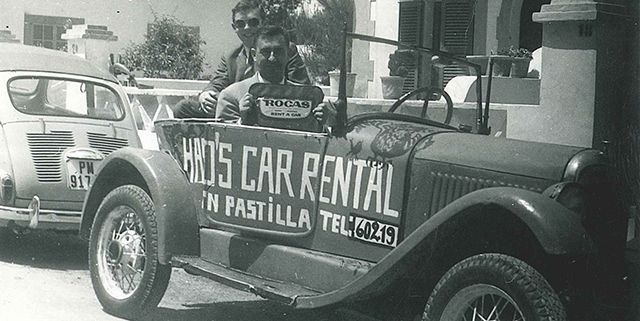 Our company was founded in 1961 by Hasso Schutzendorf, a pioneering German enterpreneur that lived in Mallorca. He settled in Spain during the fifties and, after having invested in several types of business, decided to give rental cars a try. Starting off with only a Seat 600 in Castelldefels, Barcelona, he established a Rent-a-car network that was eventually formed by a fleet of more than 5,000 cars. He was a pioneer in the field of inland tourism development in the Balearic islands and created a great fleet of rental cars in Mallorca airport and in many hotels, which coincided with the great touristic expansion.
As well as an enterpreneur, Hasso was a great lover of life and freedom, essence which is still transmitted through his legacy nowadays. He lived on an estate surrounded by lions and a chimpanzee and created a foundation to assist stray animals. His deep love for Carpe Diem inspires us to offer products, prices and top services for our Rent a Car in Mallorca that allow our clients to live our island with freedom and in a cost-friendly way.
We invite you to discover Mallorca without limits. Be prepared to drive your rental car in a pure Hasso stlye.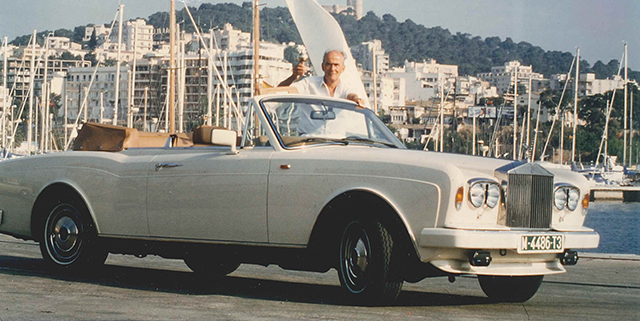 Our mission


We want to show you each and every corner of Mallorca with the absolute freedom of having your own vehicle at your disposal. At Hasso Rent a Car, we believe that enjoying a low cost rental car with everything you need is completely possible.
Our wish is to share the charms of Mallorca with you thanks to our car rental: plunge into the most remote coves, such as Sa Calobra; step inside the magical Caves of Drach; or admire the incredible sunset from cape Formentor. ¡Hop in!
Client's reviews
What our clients have to say