CHEAP CAR HIRE AT PALMA DE MALLORCA AIRPORT
– HASSO Rent-a-car –
Budget car rental at Mallorca airport
Cheap car hire at Palma de Mallorca Airport is a reality thanks to car rental companies like HASSO Rent-a-Car. Our car hire company offers car rentals at affordable prices to suit all budgets, so that no one has to miss out on the pleasures of travelling in a budget car rental in Mallorca.

With HASSO Rent-a-Car, renting a car at Mallorca airport is simple, fast and convenient. In addition, all our vehicles are equipped with everything you may need for your trip and are always checked before departure to ensure the safety of our customers. Are you planning to visit the largest Balearic island at your own pace? At HASSO Rent-a-Car you will find rental cars at Mallorca Airport at amazing prices. Book now and enjoy your holiday to the fullest!
Cars at Palma airport with free cancellation
TWe offer the best deals on car hire in Mallorca so you can choose the option that best suits your budget. You can choose from a wide range of vehicles and have the guarantee of free cancellation up to 48 hours before the booked date.
HYUNDAI i10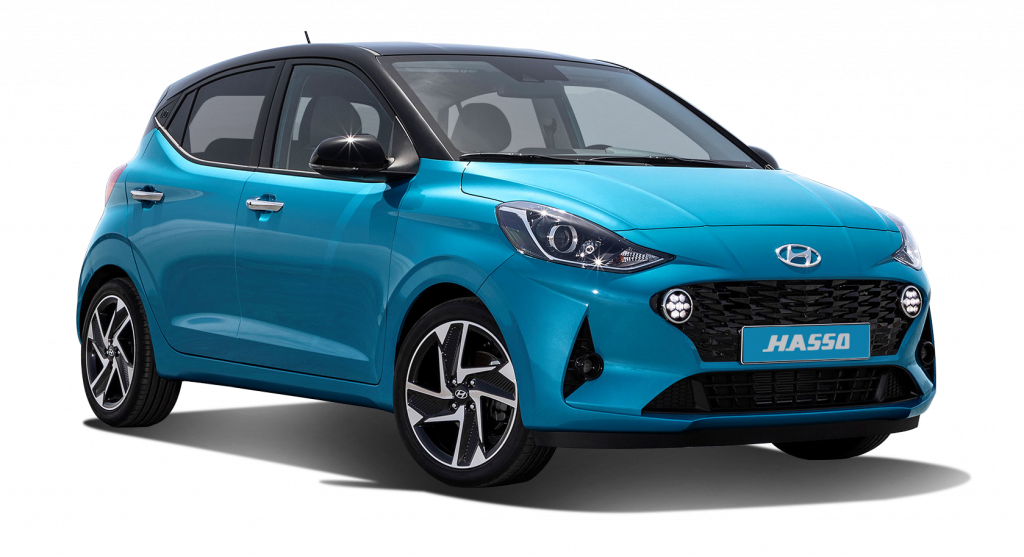 The Hyundai i10 is an economical vehicle for up to 4 people, ideal for couples and friends. It stands out for being a highly reliable brand, ideal for driving from beach to beach and from town to town in Mallorca. It is a 5-door car, with manual gearbox and capacity for 1 suitcase in the boot.
CITROËN C3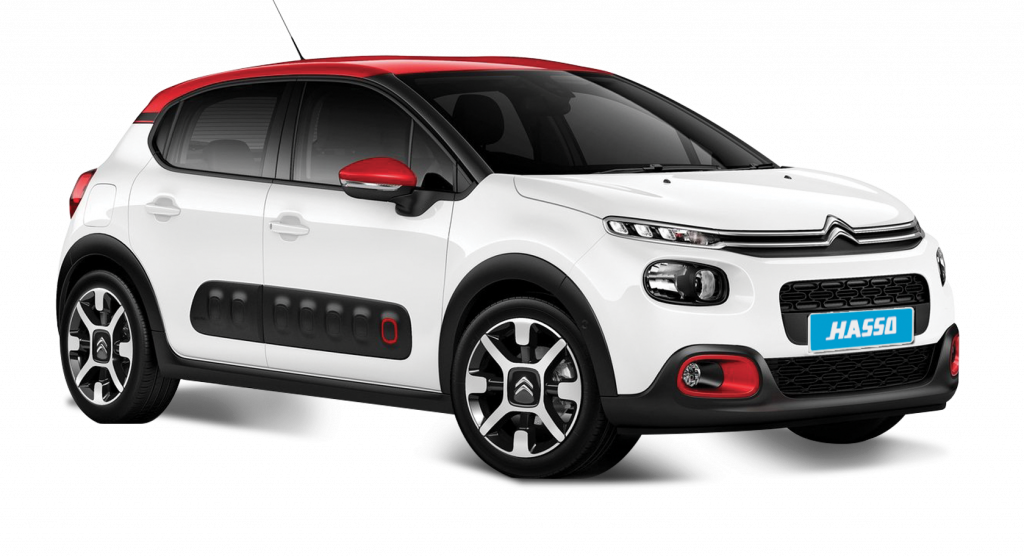 The Citroën C3 is perfect for couples who want to travel in a compact car and do not need a lot of boot space. The side scuff plates protect the bodywork and reinforce the design of the car, which also features anti-scratch leather seats. Its boot has a capacity of 200 litres, 5 doors and space for 5 passengers.
PEUGEOT 2008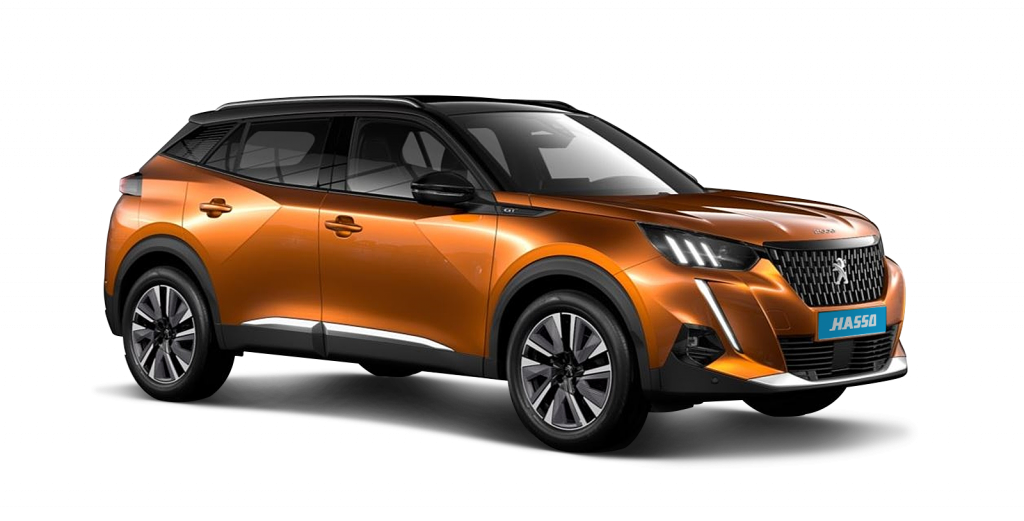 If you want to rent a car for the family, in HASSO we offer you a Peugeot 2008, automatic model for the most pleasant driving experience. With capacity for 2 suitcases and 5 passengers it is the ideal car if you are travelling with your baby and you need to adapt your extras by reserving your Maxi-Cosi or baby seat at the time of booking.
PEUGEOT 5008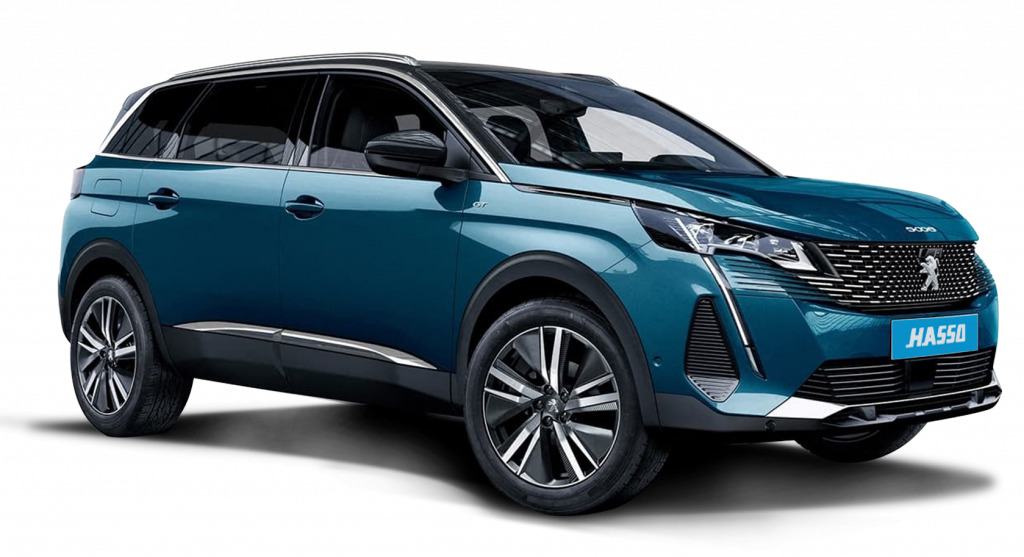 Our Peugeot 5008 is a family car with up to 7 seats, ideal for large families. It stands out for being a versatile car with folding seats, ideal for driving through the best places in Mallorca with the family. It is a 5-door car, with manual gearbox and capacity for 2 suitcases in the boot.
Car hire point at Palma de Mallorca airport


Our car hire office at Mallorca Airport is conveniently located just 10 minutes away from the airport. HASSO wants to make it easy for you, so we will pick you up free of charge at the arrivals terminal to take you to your hire car.
Rental cars with everything you need
We present to you the rental cars HASSO Rent-a-Car has at your disposal to make your trip unforgettable. Whether you are travelling for business or pleasure, alone, with family or friends, at HASSO Rent-a-Car you can hire a cheap car at Mallorca Airport with all the features you want, no more and no less. Whether you need to pick up your car from Son Sant Joan Airport, guide you around Mallorca with a GPS or take turns with someone else to drive the car, with HASSO you can easily add any extra to your booking and avoid any unnecessary surprises.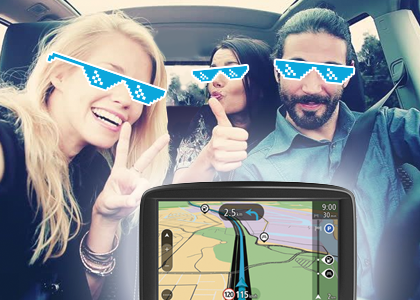 GPS
Take your car to the most beautiful places in Mallorca without getting lost along the way.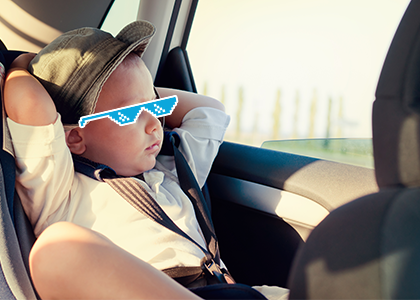 BABY SEAT
Your low cost car hire in Majorca makes it easy for the whole family to travel in comfort – even the little ones!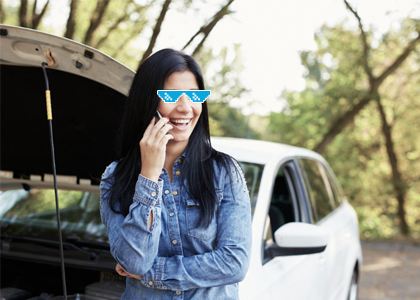 24 ASSISTANCE
At HASSO, we are at your disposal 24 hours a day, guaranteeing an unbeatable rental experience.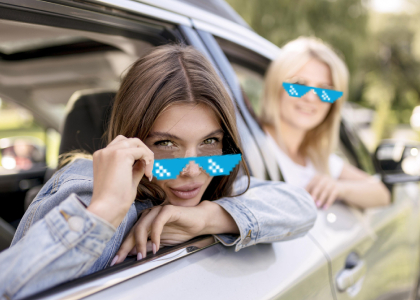 ADDITIONAL DRIVER
If you are not travelling alone and would like to share the driving of your hire car, add an additional driver to your booking so that you are covered for any eventuality.
FAQs about car hire in Mallorca airport

What is the procedure to hire a car at Mallorca airport?
To reserve a car with us you must book the model you like best through our website, by phone or at our offices. In addition, when you collect the vehicle you must bring your driving licence, the original of your ID card or passport (also for additional drivers) and your bank card when you collect the vehicle. It is not possible to rent the vehicle without presenting the original documents.

What documents do I need to rent a car?
– Original passport or ID card (also for additional drivers).

– Original driving licence (also for additional drivers).

– Credit card (or debit card if you take out comprehensive insurance and the bodyguard package).

How are the rental days counted?
The days are counted as 24 hours starting from the moment the contract is concluded.

What type of insurance can I take out?
– SBCF (Basic Insurance with Excess): Basic Insurance with Excess (SBCF). The client will be responsible for a minimum amount, called excess, which will be expressly fixed in the contract and up to which the lessee will bear the costs and/or losses.

– All-inclusive insurance: This optional service is an all-inclusive insurance. It includes, apart from the basic insurance without excess (SBSF), our wheel and windows insurance (SRC).